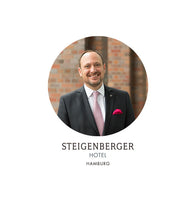 HALM STRAWS ARE SAFEST GLASS STRAWS FOR HOSPITALITY
"I was quite surprised how strong HALM straws are and in everyday use, such as cleaning, not one has ever broken."
- Moritz Klein, Director

● Made in Germany with multiple quality controls from experts
● Less than 0.1% breakage rate, made with the most stable glass
● A unique drinking experience with a smooth mouth-feel and no chance of chips or cracks.
More info
OUR RANGE OF GLASS DRINKING STRAWS FOR HOSPITALITY
THE MOST HYGIENIC REUSABLE STRAWS
" Employees were concerned that glass straws would not get properly clean. It was however the opposite, just like other glass objects, HALM Straws were sparkling clean after just one run through the dishwasher. In a pinch, there is always the glass straw cleaning brush. "
- Christoph Hecker, Hotel Manager

● Easy to clean in the silverware/ cutlery basket in the dishwasher
● Problem-free cleanliness control, thanks to the transparent and smooth surface & nbsp;
● HACCP-compliant brushes available for industry use
More info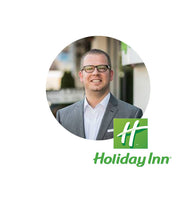 SAVE COSTS BY USING REUSABLE GLASS STRAWS
"In contrast to the disposable items, it may sound a bit expensive to buy, but the glass straws are cheaper in the long run."
- Veli Öztürk, Purchasing Manager

● Indefinitely Reusable
● Low minimum order quantity of 50 pieces
● Save at least 500 euros a year
More info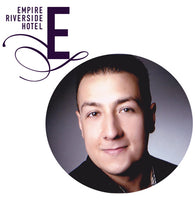 EU Plastic Straw Ban
The sale of plastic straws and other disposable plastic products has been banned in Germany and the entire EU since 3rd July 2021. You can find out about the recent law changes here to make the right buying decisions for your business. HALM glass drinking glass straws are the most sustainable and cost-saving alternative to disposable straws.
Make the difference now and use HALM drinking straws!
Save now with HALM

BE SUSTAINABLE WITH HALM GLASS STRAWS
"We no longer use plastic straws, which is received very positively by our guests, whom are always surprised after their first sip"
- Family Stocker, Hotel Owners

●  Save 10,000 disposable drinking straws with every purchase
●  Each set donates to the environmental project "Less Waste Initiative"
●  100% recyclable product
More info
UNSER Glasstrohhalm SORTIMENT FÜR DIE GASTRONOMIE
"The feedback from guests is terrific, they are very enthusiastic about using glass straws."

Mercure Hotel Berlin City

Peter Gebhardt, kitchen and service manager